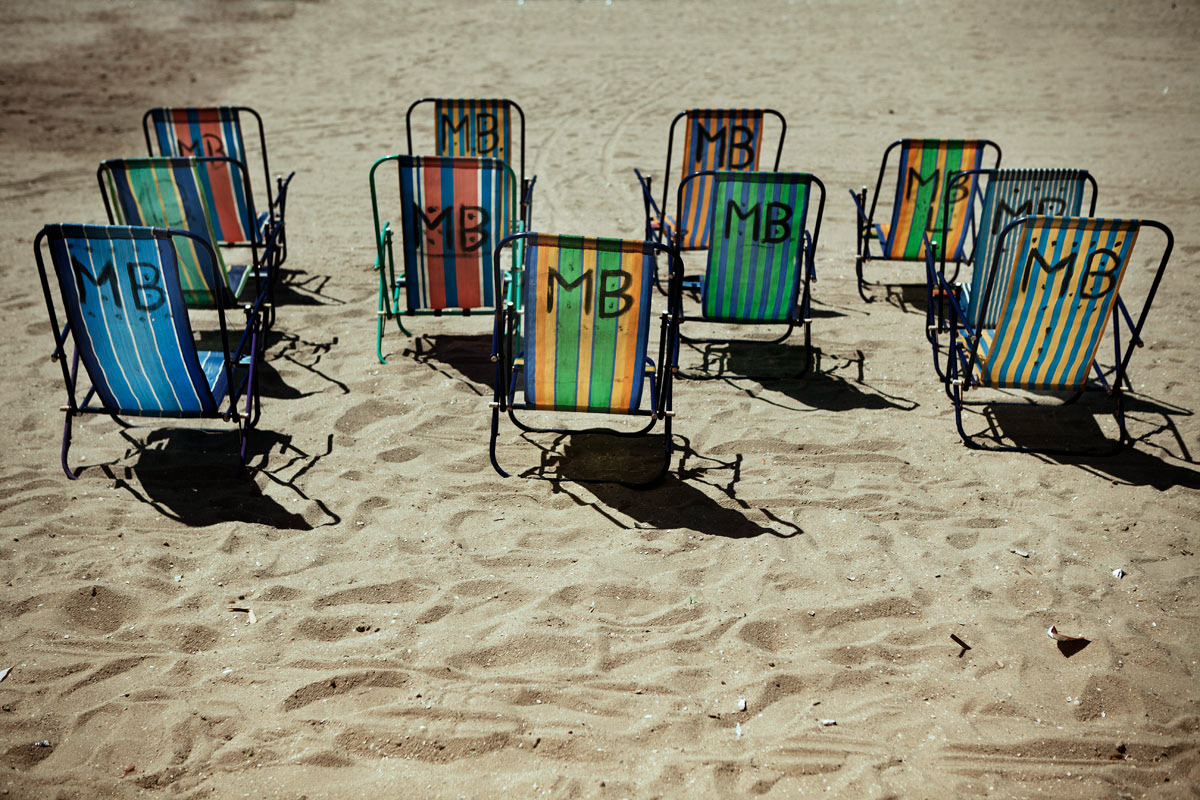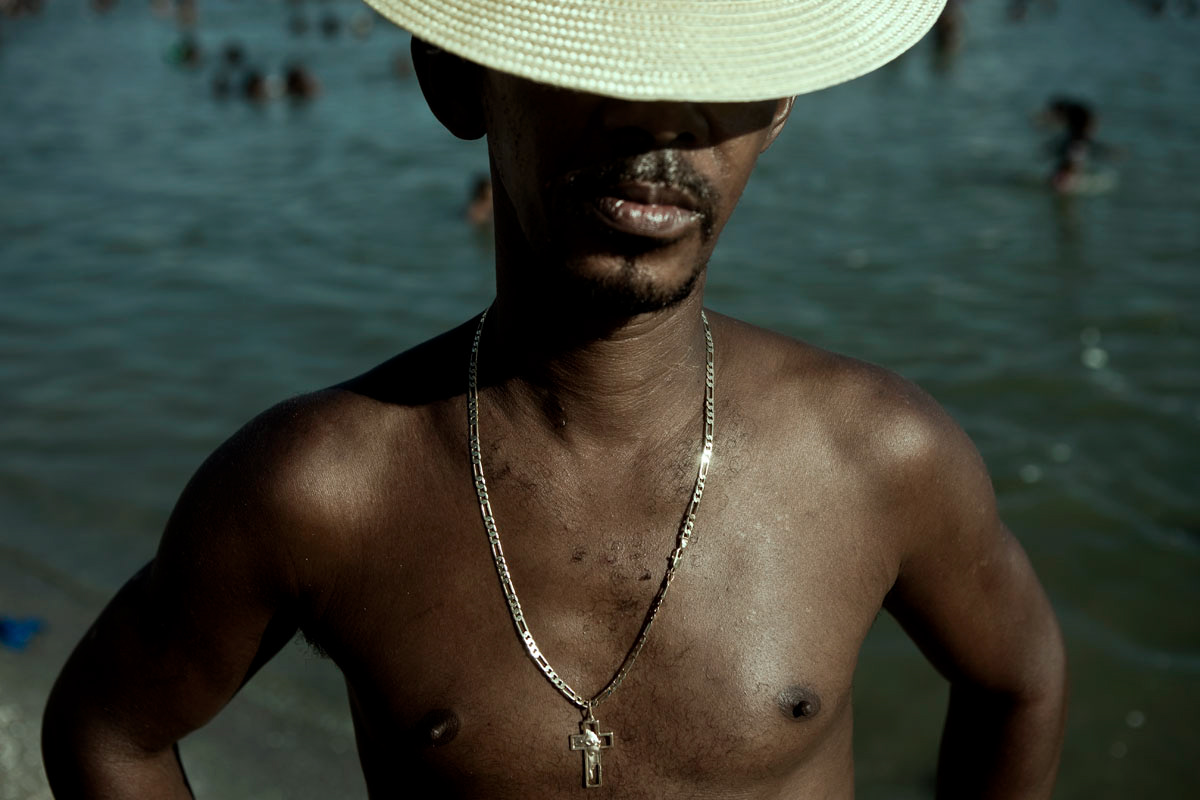 The beach is a playground where people can be themselves: they sun-bathe, gossip, swim, picnic and purchase all manner of goods. Countries display their national characteristics on the beach, adding to the delight of this theatre. If you are in Mexico, people bathe wearing tee shirts; on a British beach we have drizzle and stripey deck chairs; and on Spanish playas you can watch the morning perambulations of the over 50s along the stretch of sand at the water's edge.
I love photographing people. Best of all, I love photographing people on beaches. Beach photography has become a great tradition within photographic culture, comparable in one sense to street photography. Being such a fan of beach photography myself, I always enjoy seeing other peoples' beach photos.
On two occasions, I have been stopped in my tracks when coming across a new folio of such kind of photographs. The first time was when I discovered the work of Carlos Pérez Siquier, a Spanish photographer working in the early 1970s,who distilled beach details into strong, graphic, colour images. This is all the more remarkable as – back then– colour was not taken that seriously, being regarded as the domain of snapshot and commercial photography. Siquier's images were so different to anything I had seen before that they really did excite me.
The second time, around three years ago while preparing an issue of C Photo on new Latin photographers forIvory Press in Madrid, was when I encountered Julio Bittencourt's Ramos series. Here were images that exuded both energy and chaos, with a very strong dynamic. I had never seen a beach scene like this anywhere. But it is one thing finding and gaining access to an extraordinary location, it is so much more difficult to translate the spirit of the place into photographs, as Bittencourt had done so effectively.
Of course I included these images in our Latin issue, but I was also keen to meet the photographer and find out more about the location, how he discovered this remarkable beach and how he set about shooting this work.
A year or so later, I met Bittencourt in his home city of São Paulo and the full story unfolded. Ramos is a new and artificial beach, an enormous 'swimming pool' (hence its popular name, 'Piscinão de Ramos') surrounded by sand and filled with seawater. It is located near a polluted beach, 24 kilometers north of the decidedly upmarket – and of course much better known – Copacabana. Bittencourt spent four seasons shooting at Ramos, initially commuting in and out, but latterly staying in a small cottage just near the beach. Although a suburban beach in Rio – where one could expect a certain resistance to his presence due to any unofficial command held over the area by local groups –, people were pretty friendly. Nevertheless he did have a minder – Bhega – to help him with access and ease any problems. Bhega would advise Bittencourt as to when it was ok to shoot, and when to keep the camera down.
And so to the photos: what an amazing medley of bodies, food, sun cream and of course sunburnt flesh. Simultaneously atmospheric and surreal, you can almost smell the beach when you look at these images.
You get a feel for what it must be like to actually be there. Bittencourt comes in close when he needs to, then takes us further back to reveal something more about this extraordinary place.
We all know that good photography is by nature highly subjective. This is Julio Bittencourt's personal vision of Piscinão de Ramos. He has made the beach his own, and his engagement is revealed through the pages of this book.